24 Hr
Commercial 
Air Conditioning 
Repair
For Phoenix, AZ and Surrounding Areas.
Thousands of Satisfied Phoenix Customers Since 1958.
First Time Customers: Take $50 OFF Your Next Repair!
Completed Repair. Can not be combined with any other offer.
(602) 790-5486

 
We'll BEAT Any Competitors Written Estimate by 10%
See Our About Us Page for Complete Details
Emergency Services Heating and Air Conditioning proudly serves the entire Phoenix metro area, including: 
Anthem, Cave Creek, Carefree, Tempe, Mesa, Gilbert, Scottsdale, Chandler and Glendale.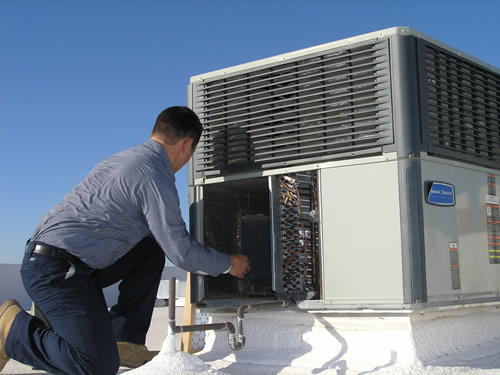 24 Hr Repair Service
Now you can call Emergency Services for all your commercial ac repairs. No, we mean litterally, right-now.

What ever time it is.
Just pick up the phone and dial 602-790-5486. 
We understand just how critical it is to get your commercial air conditioner fixed, right-away. A broken AC means unhappy workers, and lost customers & sales.
For these reasons, we have crew members who ONLY DO COMMERCIAL. Dedicated staff, with the right parts on their trucks, and the knowledge and training to get your unit up and running TODAY!
Maintenance
Looking to take some preventative measures in preparation of the hot summer to come?
A new commercial air conditioner can run you $5-10,000
Keeping your air conditioner maintained ensures that it runs efficiently (which lowers your power bill,) and lasts longer (which will also save you money.) But, most importantly, staying on top of your AC maintenance helps to ensure that your AC doesn't break down on the hottest-busiest-day-of-summer.
An experienced tech will be able to inspect your air conditioner for signs of trouble coming. This allows you to plan accordingly if your air conditioner happens to be on its way out.
If you'd like to keep your AC running smooth, and reduce your chances of an unwanted surprise this summer, please give us a call at 602-790-5486.
Commercial Air Conditioner Installation
Commercial installations require tools and knowledge that the majority of Phoenix AC Companies just don't have.
Emergency Services in Phoenix has the tools and the experience to get the job done.
We take pride in providing comprehensive installation services, which includes helping our commercial clients choose the best system to meet their needs. And getting in and out quickly.
Call Now for a FREE Installation

Estimate
What Our Customers Are Saying:
"My A/C kicked the bucket at the end of the cooling season so I had time to get multiple bids and make a leisurely decision. I choose Emergency Services.  Good job. Very good price. Work performed as promised.  Several of the other bids were thousands higher! Quick responses both by phone and email. Courteous, professional staff and technicians.   I will use them again."
"Just a note to say I just experienced what good service is all about. Tim just finished installing a new compressor and was very courteous and polite. He answered all my questions. His earnest disposition and sincere interest in his work gave me complete satisfaction. All work was accomplished with the highest degree of integrity."
"I was beginning to think all air conditioning companies were rich! I had called 5 other companies before I found you guys and you were the only one to answer on a weekend. Thank you for saving us from sleeping in the heat. I would definitely recommend Emergency Services to anyone in need of air conditioning repair service."
Call Us for Complete details and a free over-the-phone estimate
East Side:   (480) 773-1386
West Side: (602) 418-0699
or fill out the form below if you'd prefer
Non Contractor